Litchfield Beach
The natural beauty of our coastline and waterway combine with history and "Low Country Charm" to make vacations at Pawleys Island and Litchfield Beaches the traditional family favorite. Litchfield Beach offers the best of both worlds with the ocean on one side, and the saltwater creek and marsh on the other. As you turn off the highway and cross the marsh to Litchfield, you'll feel like you are miles away from the busy life.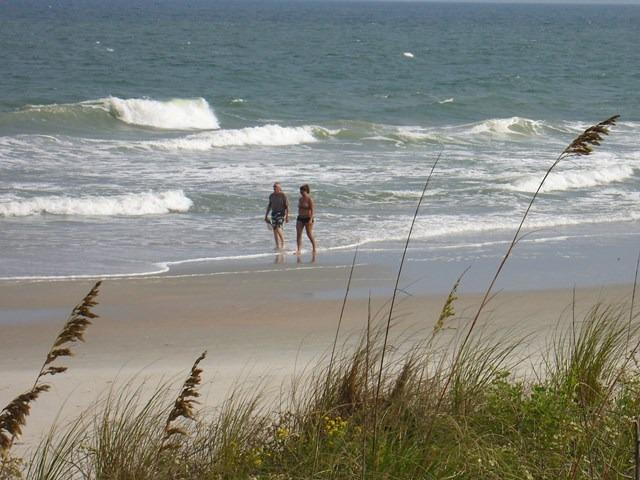 Litchfield Beach offers homes located oceanfront, 2nd row, off ocean and overlooking the saltwater creek and canal. There are seven beach access walkways to the beach, and for homes located on Sportsman and Marsh Hen Drive, there is a footbridge over the canal for easy access to the beach. This area also has a boat ramp for creek excursions with kayaks, paddle boards, or a jon boat for fishing in the saltwater creek.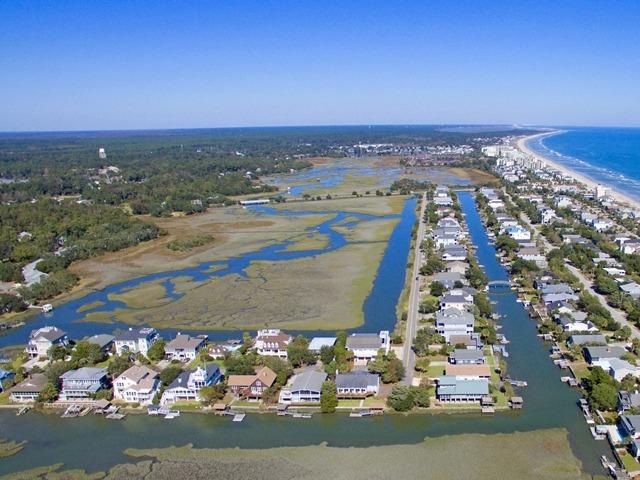 This is a neighborhood of residential homes and one oceanfront hotel. The Litchfield Inn, has two restaurants. The oceanfront and open air Cabana Cafe offers casual dining, and upstairs, Austin's Ocean One, offers beautiful oceanfront views and fine dining. At the South end of Litchfield Beach you'll find a gated community of Inlet Point condominiums, and luxurious homes of Inlet Point South and The Peninsula. Litchfield Beach is convenient to grocery stores, restaurants, shopping and boutiques of Pawleys Island, just 2 miles South.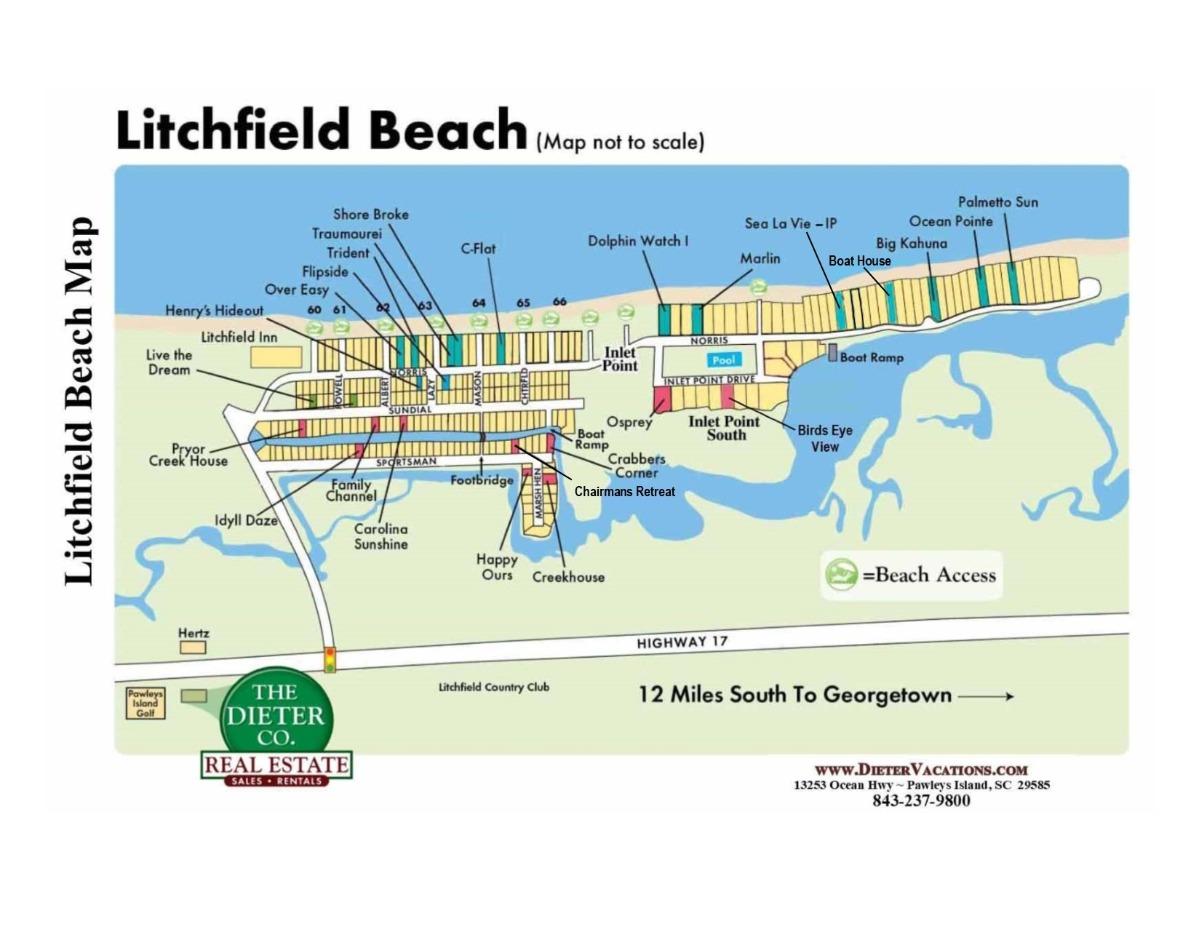 Beach Regulations For Litchfield Beach

To ensure the enjoyment of all please observe the following regulations
o NO LITTERING (depositing refuse on beach or in water is unlawful)
o NO ALCOHOLIC LIQUORS
o NO GLASS CONTAINERS
o NO VEHICLES ON BEACHES OR DUNES
o NO OBSTRUCTION OF FREE ACCESS
- NO TENTS, CABANAS OR OTHER ITEMS MAY BE LEFT OVERNIGHT
- NO LOITERING ON BEACH ACCESSES
- NO personal property allowed within 25 feet of any emergency beach access
o DOGS MUST BE LEASHED 9:00AM-7:00PM (DOGS OFF LEASH MUST BE UNDER VOICE CONTROL)
o NO HORSES MARCH 1-OCTOBER 31
o NO NUDITY
o NO SLEEPING (midnight to sunrise)
o FISHING CREATING UNSAFE CONDITIONS is unlawful

BEACH ACCESS HOURS
o OPEN One hour before sunrise
o CLOSE April 15-October 31 — 10:00PM November 1-April 14 — 8:00PM

Georgetown County Beach Regulations are applicable on public beaches in the unincorporated areas of Georgetown County. Incorporated and private areas may have additional/different regulatory requirements.