North Litchfield
North Litchfield Beach is a barefoot paradise that offers one of the most beautiful beaches in the south. This beach neighborhood at Pawleys Island has a mix of vacation homes, year round residents, and one condominium community, Litchfield Retreat, located second row on Parker Drive. This friendly community offers fifteen public walkways providing easy access to the beach for homes located second row and off the oceanfront.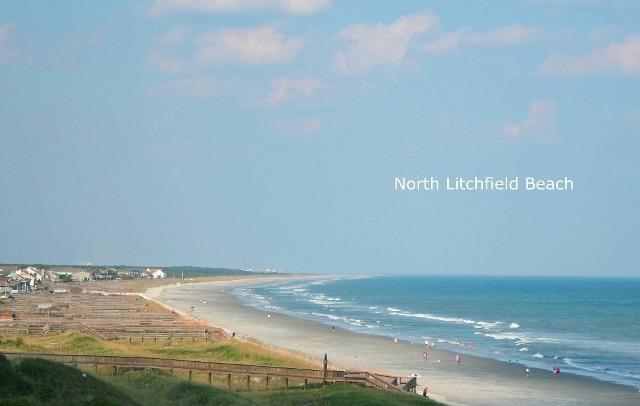 Along with miles of beautiful beach to enjoy with your family, there is also easy access to the Bike the Neck bike trail winding through the nature preserve of Huntington Beach State Park and all the way up to Murrells Inlet. North Litchfield is conveniently located near fantastic local shopping, multiple challenging and award winning golf courses, and an exquisite array of local "Low Country" restaurants.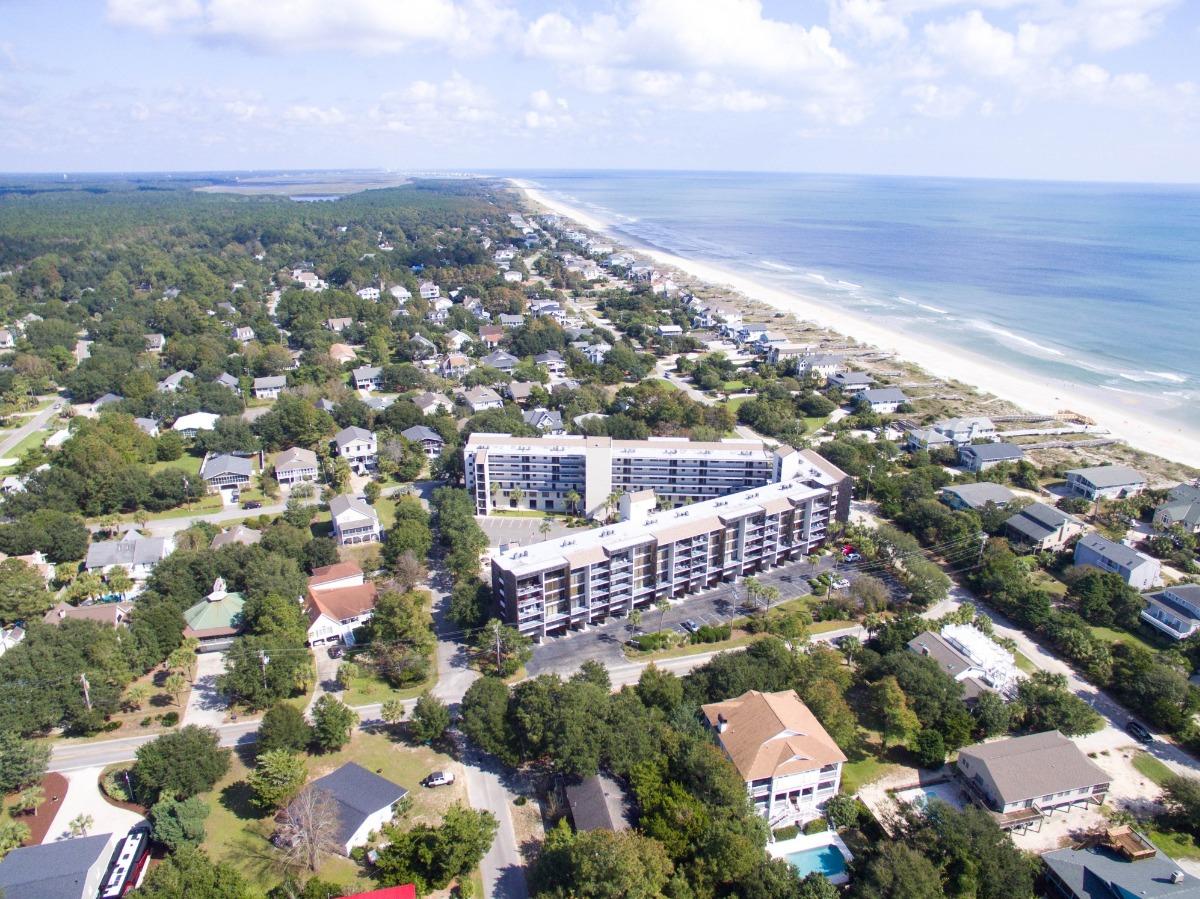 We offer homes and condos for vacation rentals at North Litchfield Beach. Homes feature 4 - 6 bedrooms with a variety of amenities, including private pools. We also have Dog Friendly Rentals homes so you can bring the whole family. The condos at Litchfield Retreat offer 2 and 3 bedrooms, and many are available for weekend rentals in the off-season. Litchfield Retreat amenities include a pool, beach showers, grill area,
elevators and easy access to the beach across the street.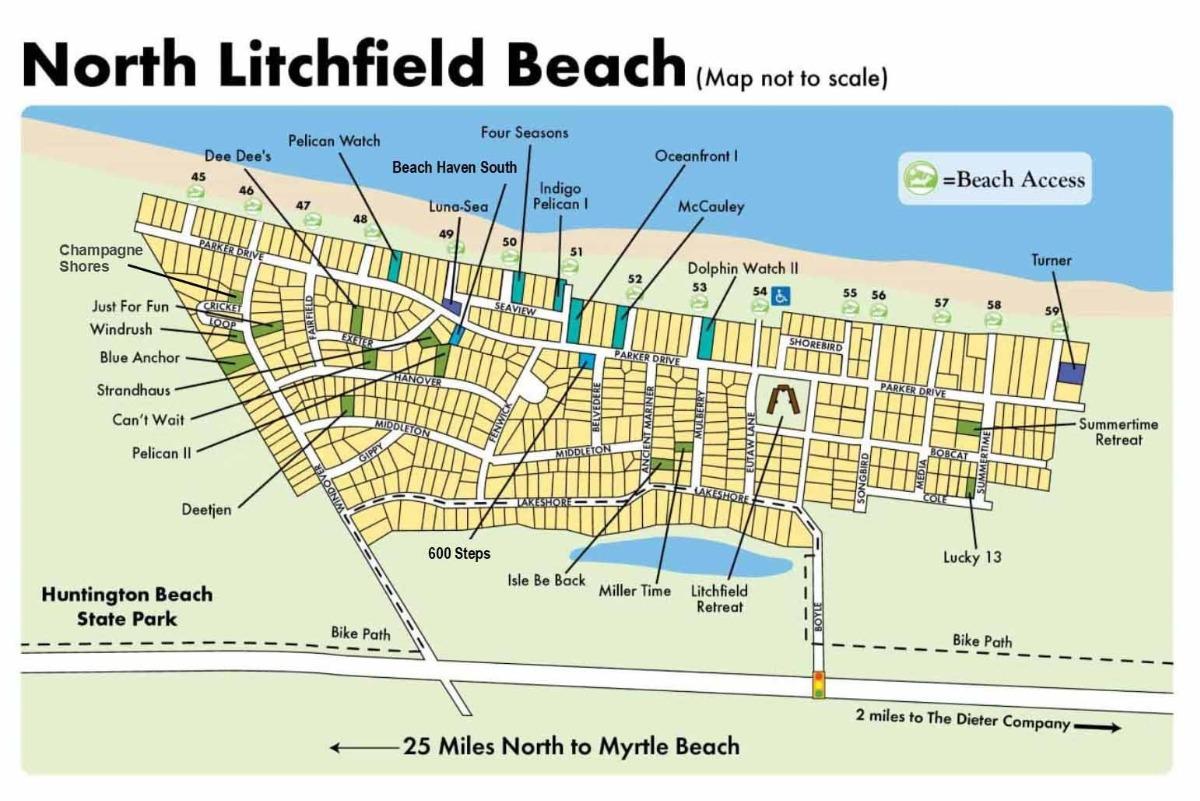 Beach Regulations For North Litchfield Beach

To ensure the enjoyment of all please observe the following regulations
o NO LITTERING (depositing refuse on beach or in water is unlawful)
o NO ALCOHOLIC LIQUORS
o NO GLASS CONTAINERS
o NO VEHICLES ON BEACHES OR DUNES
o NO OBSTRUCTION OF FREE ACCESS
- NO TENTS, CABANAS OR OTHER ITEMS MAY BE LEFT OVERNIGHT
- NO LOITERING ON BEACH ACCESSES
- NO personal property allowed within 25 feet of any emergency beach access
o DOGS MUST BE LEASHED 9:00AM-7:00PM (DOGS OFF LEASH MUST BE UNDER VOICE CONTROL)
o NO HORSES MARCH 1-OCTOBER 31
o NO NUDITY
o NO SLEEPING (midnight to sunrise)
o FISHING CREATING UNSAFE CONDITIONS is unlawful
BEACH ACCESS HOURS
o OPEN One hour before sunrise
o CLOSE April 15-October 31 — 10:00PM November 1-April 14 — 8:00PM
Georgetown County Beach Regulations are applicable on public beaches in the unincorporated areas of Georgetown County. Incorporated and private areas may have additional/different regulatory requirements.