Litchfield Beach & Pawleys Island Things to Do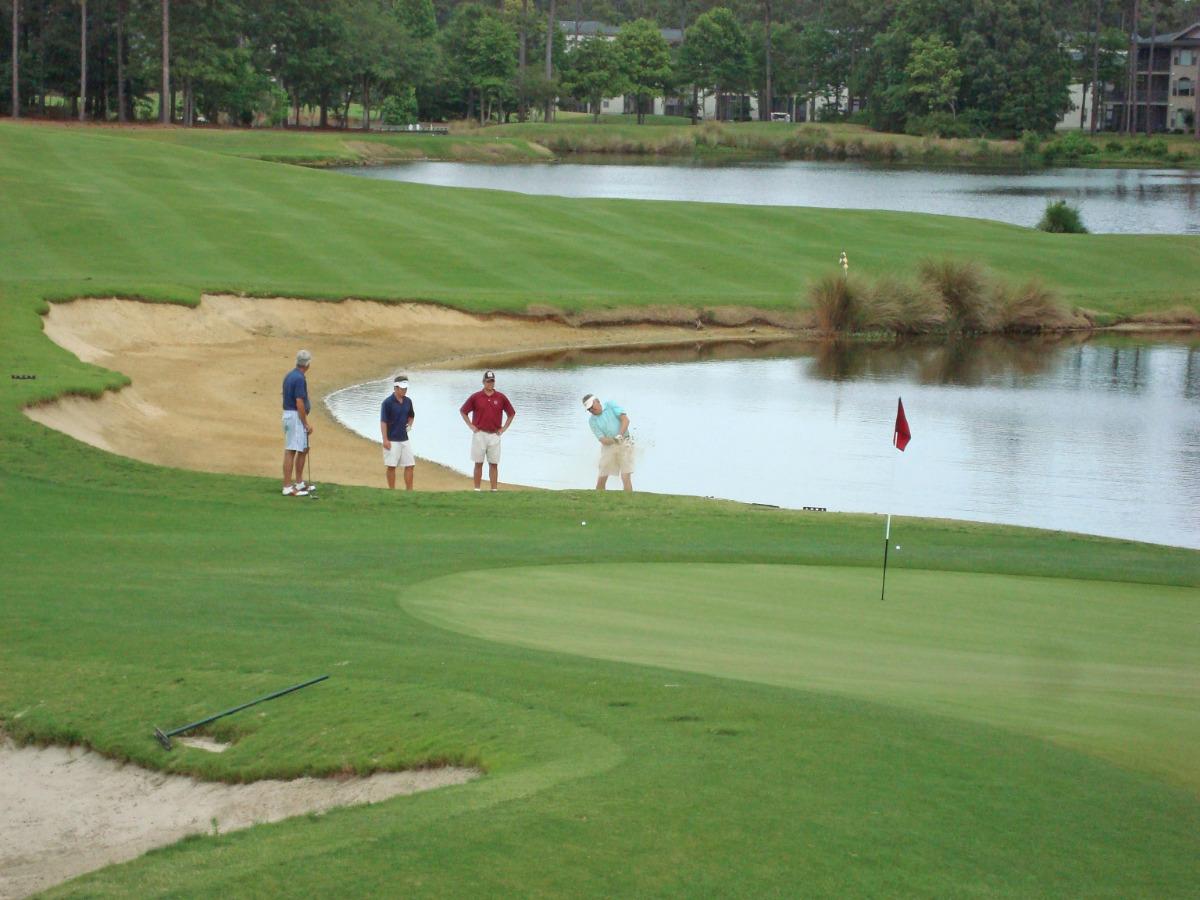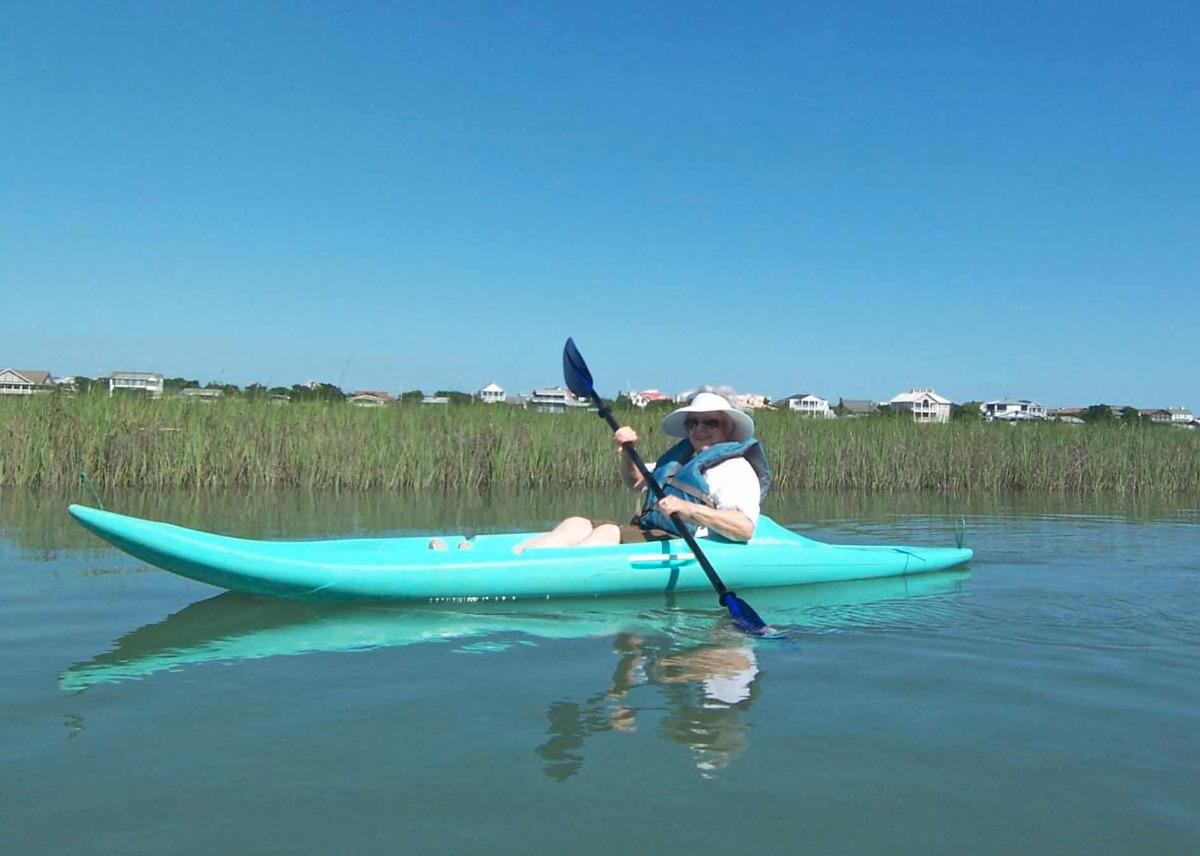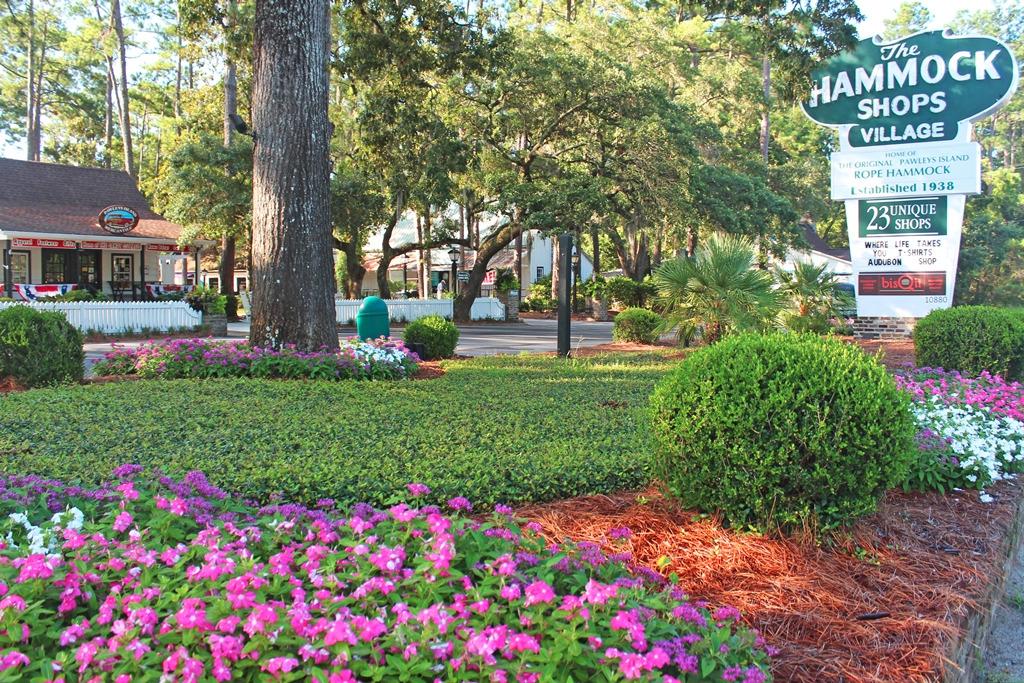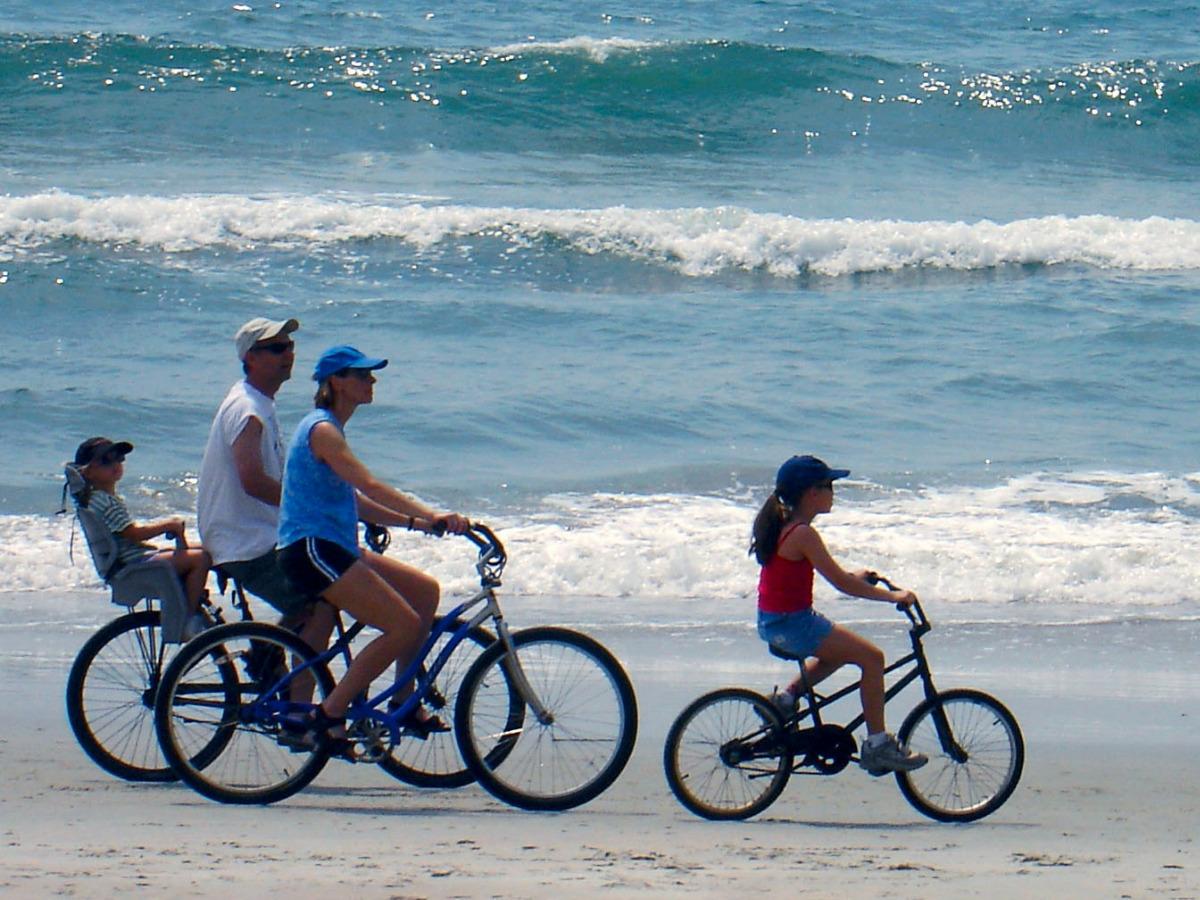 Along with the finest beaches on the East Coast, Pawleys Island is surrounded with scenic Low Country beauty that is rich in Southern culture and historic details. Guided tours of rice plantations, historic town homes , and museums are available from Georgetown to Charleston, SC. Take the walking tour through the famous sculpture exhibits of Brookgreen Gardens, or visit the Nature Center and tour Atalaya Castle at Huntington Beach State Park. Paddle a kayak around the creeks of Pawleys Island and Litchfield Beach or the nature preserve of Hobcaw Barony. Explore the beach on a bicycle or pedal up the Bike Path from North Litchfield Beach to Murrells Inlet. The day is yours to enjoy, and the weather is nearly perfect every day of the year. Want to try your luck with fishing? Charter fishing boats are available for offshore excursions from Murrells Inlet. Jon Boat rentals are available for the creeks at Pawleys and Litchfield. Throw in a line, and prepare for a just caught dinner of flounder, grouper, spot tails and striped bass. Or take the family out to dine on fresh seafood, steaks, lamb, veal and duck prepared by some of the finest chefs in the South! Should you decide to venture further north, you'll find the bright neon lights of the Grand Strand. From legendary musical shows and putt putt golf courses, to Myrtle Beach Aquarium and helicopter rides over the coastline, a full range of activities, amusements and entertainment awaits the whole family. Don't forget to book a tee time, and try out one of our many golf courses. With over one hundred golf courses along the Grand Strand, there are ten top rated golf courses located in the Pawleys Island area. Enjoy a day exploring the shopping villages of Pawleys Island. Offerings include clothing, jewelry, furniture, antiques and gifts, as well as our world famous Hammocks and other local crafts. The original visitors to the area described Pawleys Island as intoxicating, and little has changed since then. Explore the beaches of Pawleys Island, and discover South Carolina's most magnificent coast!

Local restaurants at Pawleys Island are famous for their regional cuisine of fresh seafood and Southern culinary delights. There are many fine dining
restaurants
with award winning chefs presenting their best dishes of fresh shrimp, fish and local crabs, as well as steaks, veal, and duck. The many favorites include Franks and Franks Out Back, Bistro 217, The Chive Blossom Café, and Oceans One at The Litchfield Inn. Favorite casual restaurants include Cafe Piccolo, offering delicious Italian classics and specials. Captain John's Seafood serves delicious Lobster Rolls and a great Haddock Sandwich. The Cabana Café is oceanfront at The Litchfield Inn. Dine on a shrimp basket and listen to the sound of the waves rolling in. We also have restaurants in Pawleys Island that feature Mexican cuisine at Habaneros, and world cuisine with a focus on Mediterranean is featured at Peronnes. An American menu with Low Country inspiration is featured at Quigley's Pint and Platter, where you can also try a freshly brewed ale or lager. Start your mornings at the beach where breakfast is a specialty. Applewood Pancake House, Litchfield Restaurant and Eggs Up Grill will have coffee ready for you and cook the eggs to your liking. Murrells Inlet, 7 miles north, is known as the seafood capital of South Carolina. Splurge on a seafood platter and order a second basket of hushpuppies. Dress is usually casual, and most restaurants accept reservations. Many restaurants offer a menu of items "to go," and holiday meals for pick up. Home delivery is available at Domino's Pizza and DeRomas Pizza.
The Grand Strand is one of the top golfing destinations in the United States. Starting in 1927 with the opening of Pines Lakes Country Club, Myrtle Beach has built a reputation of world class golf, and now has over one hundred courses to challenge visitors who have a variety of playing levels. There are many high end courses as well as bargain courses, and many of the Grand Strand golf courses have been on the list of "Top 100 You Can Play," as ranked by Golf Digest. With the beautiful weather that the Low Country offers, you can play golf in any season, all year round. Summer is the busiest season, but also has the lowest greens fees of the year. Peak season is March and April when the greens are in their best conditions and surrounded by the full bloom of spring. Fall and winter season are less crowded and offer perfectly wonderful days to shoot a round of 18 holes on a course designed by such greats as Tom Fazio, Pete Dye, Jack Nicklaus, Greg Norman, Davis Love III, and Gary Player. The greens and fairways along the Grand Strand are as challenging as they are beautifully scenic with surroundings of historic Live Oaks and colorful azaleas, a view of old rice fields and the Intracoastal Waterway or the sand dunes and ocean. Pawleys Island has ten highly rated golf courses within a 5 mile area.
Book a tee
time at one of the beautiful golf courses at Pawleys Plantation, The Heritage Club, True Blue Golf Plantation, Founders Club, Caledonia Fish and Golf, River Club, Litchfield Country Club, The Traditions Club, Willbrook Plantation or The Reserve. Pick a view, and pull out your best driver. Try out your new swing. Enjoy the day on the front nine, then head for the back nine for a perfect par score.
Daytime activities for the whole family abound at Pawleys Island. There are water activities to enjoy.
Rent a kayak or paddle board
and explore the creeks. Rent a jon boat and try your luck fishing. Murrells Inlet offers jet ski rentals, pontoon rentals, parasailing, banana boat rides, Pirate Ship Adventures, eco tours through the salt marsh, and Dolphin watch tours. Off Shore fishing excursions are available on private charter boats or large head boats. Land activities are also plentiful. Amusement parks, arcades, batting cages, and putt putt golf courses start in Garden City and continue up Ocean Highway through Myrtle Beach. Visit Brookgreen Gardens and walk through the sculpture gardens. Take a drive through Huntington Beach State Park and tour Atalaya Castle. Guided tours of rice plantations, antebellum homes and museums can be found in Georgetown, just a few minutes south of Pawleys Island, and Charleston is a little over an hour south and is a day trip not to be missed! While in Charleston, you can take a boat trip over to Fort Sumter, walk around the Battery, or visit the shops in the old market. Trolley car tours and horse drawn carriage tours are a great way to enjoy the culture and learn about the architecture. Southern charm is in the air and historic details are on every corner. Night time activities include fireworks on the 4th of July, dinner theaters and music shows in Myrtle Beach. Dance to a live beach music band, or do a little night fishing on the end of the pier in Garden City. Pawleys Island offers musical entertainment at many of the local restaurants. Pawleys Island Music Festival is in the fall and always has a stellar line up of fine musicians and live performances.
Shopping
has been a long standing tradition at Pawleys Island. The famous Hammock Shop has been selling Original Pawleys Island Rope Hammocks and gifts to visitors since it was founded in 1929. You can stroll around the shops in a beautiful setting of historic Live Oaks, Azalea and Camellia gardens. Over twenty delightful shops are filled with gifts, clothing, shoes, furniture and local art and crafts. Have lunch or enjoy a wonderful dinner in one of the restaurants. Watch the weavers craft a hammock in the same style dating back to the late 1800s, then order one to be shipped back home. There is also a local tourist information center on the grounds for area guides and brochures. Just down the street, you'll find The Island Shops with specialty shops and restaurants neatly tucked under the Live Oaks around the banks of a duck pond. Walk over the wooden boardwalks and bridges to see all the shops, or take a peek at the ducks swimming about. Feeding is permitted. A great experience for all ages. The exquisite shopping village at Oak Lea features Pawleys Peddler Shoes, Eleanor Pitts Gifts and Jewelry, and The Joggling Board with Lilly Pulitzer designs. A block north is where you will find Sweetgrass Center, Harrington Altman and an amazing selection of stores featuring furniture and fabrics, art, gifts, clothing, shoes, and jewelry. If you take a short drive into Georgetown, visit Front Street, with its historic row of multicolored buildings. You'll find shops and boutiques, art galleries, antiques, gifts, shoes and clothing of all varieties. Stroll down the Harborwalk and watch the boats, or take a lunch break, choosing from a vast assortment of restaurants and outdoor dining cafes.
Festivals, Concerts, Art Exhibits and other Cultural Events are scheduled throughout the year around Pawleys and Litchfield.