What to Bring
Start Packing! Getting ready for your trip to the beach and wondering what you should bring? Here is a list of suggestions to include for a relaxing and enjoyable stay.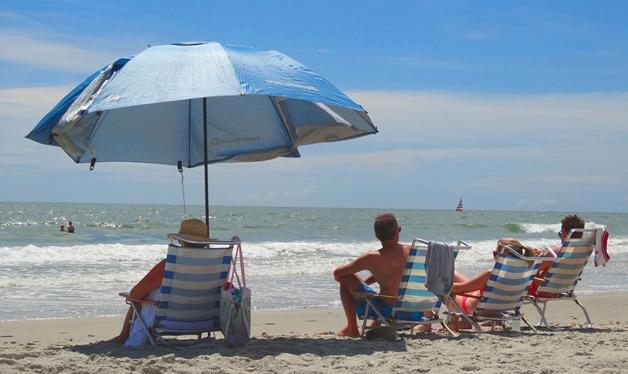 Your vacation accommodation will include a "starter set" of soap and toilet paper, but it will not be enough to get you through the week. If you don't have room in the car, this would be an easy item to pick up at one of our local stores after you arrive. If you have booked one of our pet friendly homes, be sure to see our tips for bringing your dog to the beach. To read more, click here.

Household Items to Bring:

Dish Soap, Dishwasher Soap, Trash Can Liners,
Paper Towels, Bathroom Tissue, Kleenex, Paper Napkins & Plates
Soap & Shampoo, Medications, Flashlight, Cleaning Supplies
Dish Towels, Sheets & Towels (if not provided),
Kitchen Staples (Sugar, Coffee, Tea)
Condiments (Salt, Pepper, Spices, Ketchup, Mustard, Mayo)
Wraps, Foils & Baggies
Dish Brush & Sponges
Decks of Cards & Board Games
High Chairs, Cribs, Baby Equipment

Beach Chairs
Beach Bags
Beach Towels & Blankets
Sunscreen, Lip Balm
Beach Umbrella
Sunglasses & Sun Hats
Beach Toys & Games
Paperback Books
Bottled Water, Drink Koozies and Cooler for the Beach
Kayaks, Paddle Boards, Boogie Boards, Beach Bikes

Many items can be rented and delivered to your rental property. Check here for a list of local beach service providers that will deliver.