Litchfield Beach Rentals
The Dieter Company offers the best selection of Litchfield Beach Rentals. We are sure you will find the perfect fit for your family vacation! Litchfield Beach SC is a place of natural beauty and tranquility that lies along the Atlantic Coast, in the South Carolina region. Our Pawleys Island Rentals are situated to the east of Litchfield Beach and together they form a picturesque area that is loved by visitors and locals for its peaceful surroundings. The beautiful sandy beaches and breathtaking coastline provide a coastal atmosphere that invites you to leave your cares behind.
The Dieter Co. offers a wide selection of Litchfield Beach Vacation Rentals that are sure to fit your needs and budget. Best locations and top-rated properties. Perfect for families and large groups. Browse our Pet-Friendly Rentals, homes with pools, and more. Search by location, number of rooms, and even by amenity. We are sure you will find everything you are looking for in a vacation rental.

Browse our Litchfield By The Sea condo rentals Resort Rentals, a private resort offering oceanfront vacation homes, condos, and villas. You can check our page for North Litchfield Beach Rentals.
When you book a rental property through The Dieter Co. you can rest assured knowing that you're working with a reputable and experienced company. We have been managing vacation rentals in the Pawley Island area since 1974, so we know what it takes to make sure our guests have a memorable experience.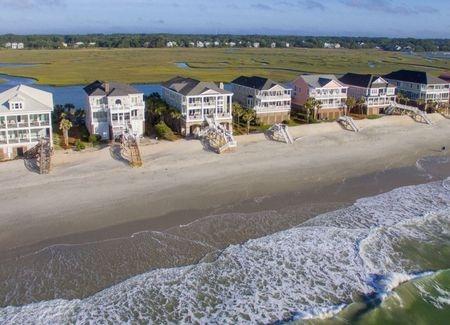 Browse All Litchfield Beach Rentals
---
The best Litchfield Beach Rentals. Search by bedrooms, private pool, oceanfront, houses, condos & more.
We are sure you will find the perfect vacation rental in Litchfield Beach for your family trip!

Make sure to check all our Pawleys Island Rentals Dieter is a reference in South Carolina Vacations.

Looking for a condo rental in Pawleys Island? Great amenities and location.


---