Pawleys Island Rentals
The best selection of Pawleys Island rentals! One of the South's best kept secrets, Pawleys Island has been a family beach vacation tradition in South Carolina for over 200 years. With its laid back and carefree atmosphere, it makes for the perfect destination for those looking to escape the hustle and bustle of everyday life. Read more about our Pawleys Island Rentals and things to do while you are visiting. Search our Pawleys Island Rentals below or check our Litchfield Beach Rentals page.
At Dieter Company, you'll find a variety of Pawleys Island vacation rentals to suit every taste and budget, Whether you're looking for a private beach house with pool or a condo overlooking the ocean, we have the perfect place for your next vacation.
Find stunning Pawleys Island Rentals & condos. With over 300 homes listed, we have the best selection to choose from. Our vacation rentals include all of the amenities you could ask for: private pools, grills, elevators, WiFi and more! You can even search by location, oceanfront rentals and pet friendly! Everything to make your next trip to Pawleys Island unforgettable!

Pawleys Island is the perfect place for your next beach vacation. With its pristine beaches and beautiful scenery, you are sure to have a relaxing and fun-filled trip.
Combine the excellent atmosphere with our amazing rates on some of the best vacation properties in the area, you have a recipe for a beautiful getaway.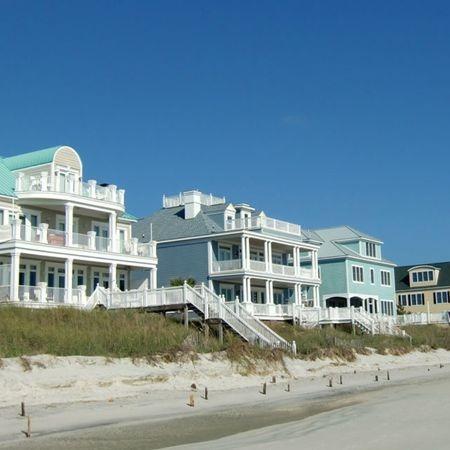 Browse All Pawleys Island Rentals
---
DO YOU HAVE OCEANFRONT CONDOS IN PAWLEYS ISLAND?
Of course. We have many Pawleys Island oceanfront rentals so you can step out on the beach from your vacation rental. Browse our Pawleys Island Oceanfront Rentals to view all of our oceanfront options. We also have many pawleys island condo rentals and litchfield beach rentals close to the beach.
DO YOU HAVE PET FRIENDLY RENTALS IN PAWLEYS ISLAND?


CAN I FIND VACATION RENTALS WITH POOL IN PAWLEYS ISLAND?
Yes, we have hundreds of vacation rentals available with pool. Browse all vacation rentals with pool in Pawleys Island. Please use the search bar to filter rentals by pool.
HOW MANY VACATION RENTALS ARE AVAILABLE AROUND PAWLEYS ISLAND, SC?

DO YOU HAVE PAWLEYS ISLAND HOTELS?
There are a lot of hotels in Pawleys Island also. But a vacation rental offers more privacy and space for your family vacation. Online booking can save you money, the cost will be lower. Finally, staying in a vacation rental can provide a more authentic and local experience, as guests are often staying in residential neighborhoods rather than tourist areas.
---