Immersing yourself in the local food and culture is what makes a vacation, a vacation! Here's our tips to finding a local restaurant that everyone can enjoy. Read on to find our list of the best family-friendly restaurants in the Pawleys Island area.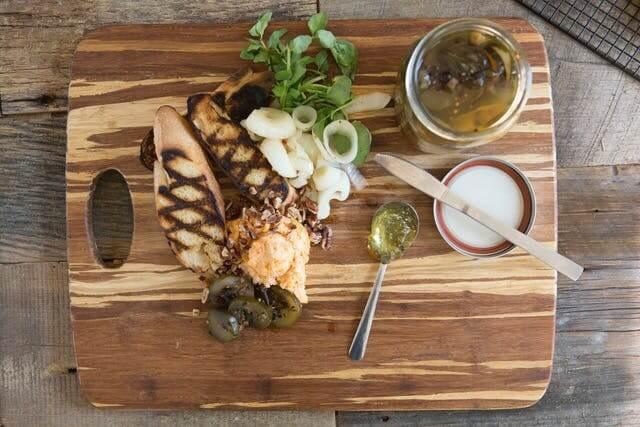 If you're looking for Southern comfort food with fresh and local ingredients, the Rustic Table is a must-visit during your vacation to Pawleys Island. The restaurant's family-friendly atmosphere and great food will have you coming back for more. The Island Shops location has shopping for the adults and a lake where kids can feed the ducks.
Nothing says the South like shrimp 'n' grits, fried chicken, and crispy BBQ ribs. Top off your decadent meal with the famous Pawleys Island pie - a pie made with chocolate chips, pecans, and whipped cream. The kid's menu features items like a PB, Honey, and Banana sandwich, Eli's Gooey Grillled Cheese, Kids Fried Shrimp and more.
Address: 10683 Ocean Highway, Pawleys Island, SC 29585
Phone: (843) 314-0164
Hours: Tuesday – Sunday from 11 am - 4 pm for Lunch and 5 pm - 9 pm for Supper; Saturday and Sunday Brunch from 10 am - 3 pm
Pawleys Raw Bar is known for its relaxed family atmosphere and amazing seafood. Menu items range from blue crab, oysters, shrimp, and delicious burgers. One of the reasons that makes Pawleys Raw Bar a great choice for families is the children's playground. While the family waits for the food to arrive, the kids can blow off some steam in the play area, which makes for both happy parents and kids!
Address: 9448 Ocean Hwy, Pawleys Island, SC 29585
Phone: (843) 979-2722
Hours: Open daily from 11am to 10pm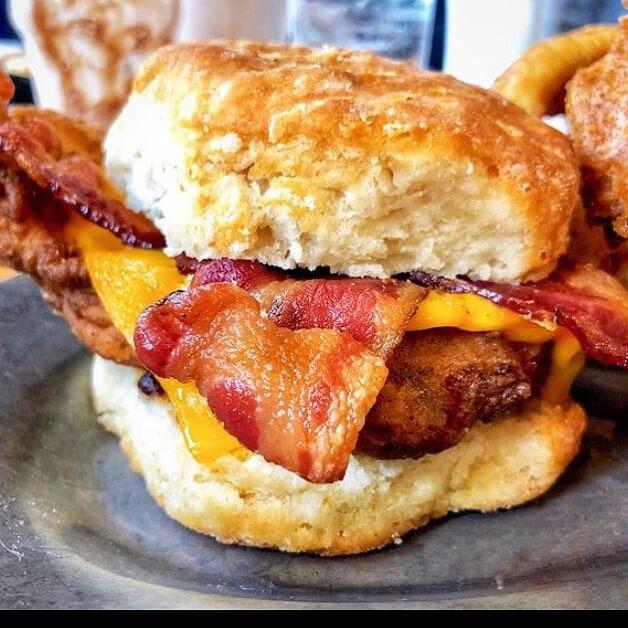 Located in the Hammock Shops, BisQit is the perfect place to enjoy a casual meal. The rustic, laid-back vibes are apparent when you walk through the doors. The extensive menu makes it so that there is something for everyone! Try the Lowcountry BisQit Sandwich, a biscuit with root beer braised pork belly, smoked gouda, Lowcountry slaw, and bearnaise aioli or for a classic BisQits & Gravy.
After your meal, stroll around the Hammock Shops Village for some shopping and snag an item or two to commemorate your Pawleys Island vacation. Kids will love the playground!
Address: 10880 OCEAN HWY, PAWLEYS ISLAND, SC 29585
Phone: (843) 979-2747
Hours: Monday – Friday, 10am – 9pm; Saturday & Saturday, 9am – 9pm
If you're pining for fresh and affordable Mexican cuisine while visiting Pawleys, Habaneros has you covered. The atmosphere is easy going and the food is flavorful, ensuring a fantastic experience. There is indoor seating available and outdoor seating available as well to accommodate customers who prefer to dine al fresco. Frequently you will see local kids kicking a soccer ball around while parents sit along the outside deck.
Address: 11151 Ocean Hwy., Pawleys Island, SC 29585
Phone: (843) 235-9595
Hours: Monday – Saturday, 11:30am – 9:00pm
Help the kids cool off from the summer heat with a visit to Froz. Satisfy their (and yours) sweet tooth with some healthy alternatives like frozen yogurt, fruit smoothies, acai bowls and more. For parents, fuel up at the coffee and espresso bar with an espresso latte. The friendly and welcoming environment will have you coming back for more. Can you say sugar rush!
Address: 13088 Ocean Hwy, Pawleys Island, SC 29585
Phone: (843) 314-9194
Hours: Monday – Saturday, 9am – 5pm
Start Planning Your Pawleys Island Vacation
The wide beaches, kid-friendly activities and attractions, and the Southern charm make Pawleys Island a top destination for families every year. Browse 150+ Pawleys Island and Litchfield Beach vacation rentals and choose from a wide variety of homes and condos. After you've booked your home, make sure to write down the above kid-friendly restaurants and support local during your visit!