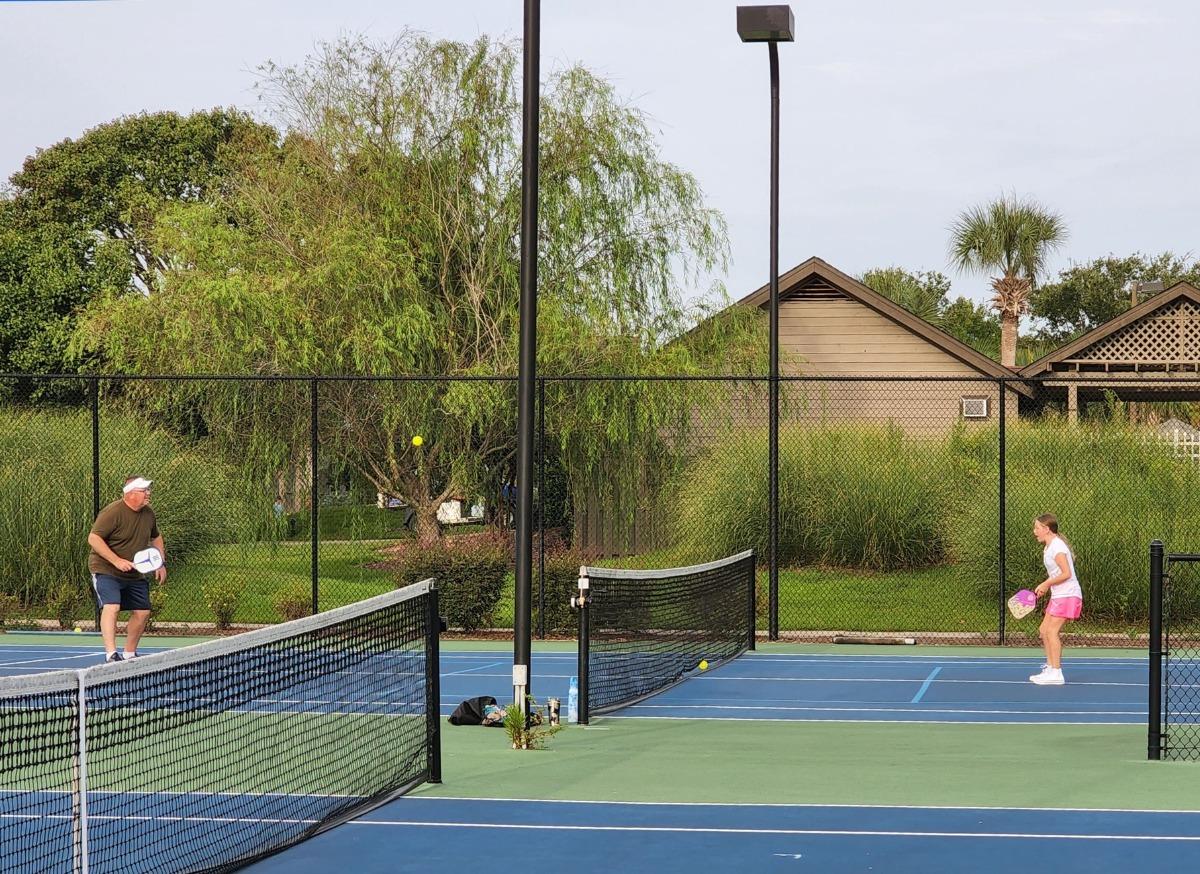 A Sport For all Ages!
On your next vacation in Litchfield Beach, plan to participate in the nation's fastest growing sport - Pickleball. Enjoy the health benefits of exercise, balance, flexibility and more, plus it's just plain fun! Basically, Pickleball is a combination of three sports, all rolled into one. It is a little bit of ping-pong, a little dash of badminton and a healthy helping of tennis.

Where to play Pickleball in Pawleys Island?

Experienced players, casual players and beginners can book times on several court options available locally. A new facility has opened at
Litchfield Racquet and Paddle
, the former location of Litchfield Country Club Tennis Courts. Operated by Chris and Emily Taylor, you'll find 7 courts, 4 with lights. Chris and Emily are dedicated players and compete in tournaments around the country. Visitors are able to schedule court times, sign up for lessons and participate in clinics. Loaner paddles are also available. For more information on reservations and pricing, visit their website.
The tennis courts at
Litchfield by the Sea
also have Pickleball courts for guests of the resort and are available on first come, first serve basis. All renters staying in the resort have access to the community courts.
The weather at Pawleys Island is perfect year round for Pickleball and beach vacations are no longer a strictly summer affair. With miles of beautiful sandy beaches, plenty of activities and attractions, and a multitude of dining experiences, Pawleys Island is the perfect place for your vacation getaway any time of year. We offer a variety of accommodations in homes and condominiums that will suit your needs. From 2-bedroom
condos
to large groups requiring homes with
8 bedrooms
, we have a place at the beach for you.
Need a
pool
with your place at the beach? We have homes offering private pools, and homes and condos with community pool access.
Can't stay a full week? Search for our weekend and short stay rentals available in the off-season. Book a last minute short stay vacation and be sure to try Pickleball at Pawleys Island!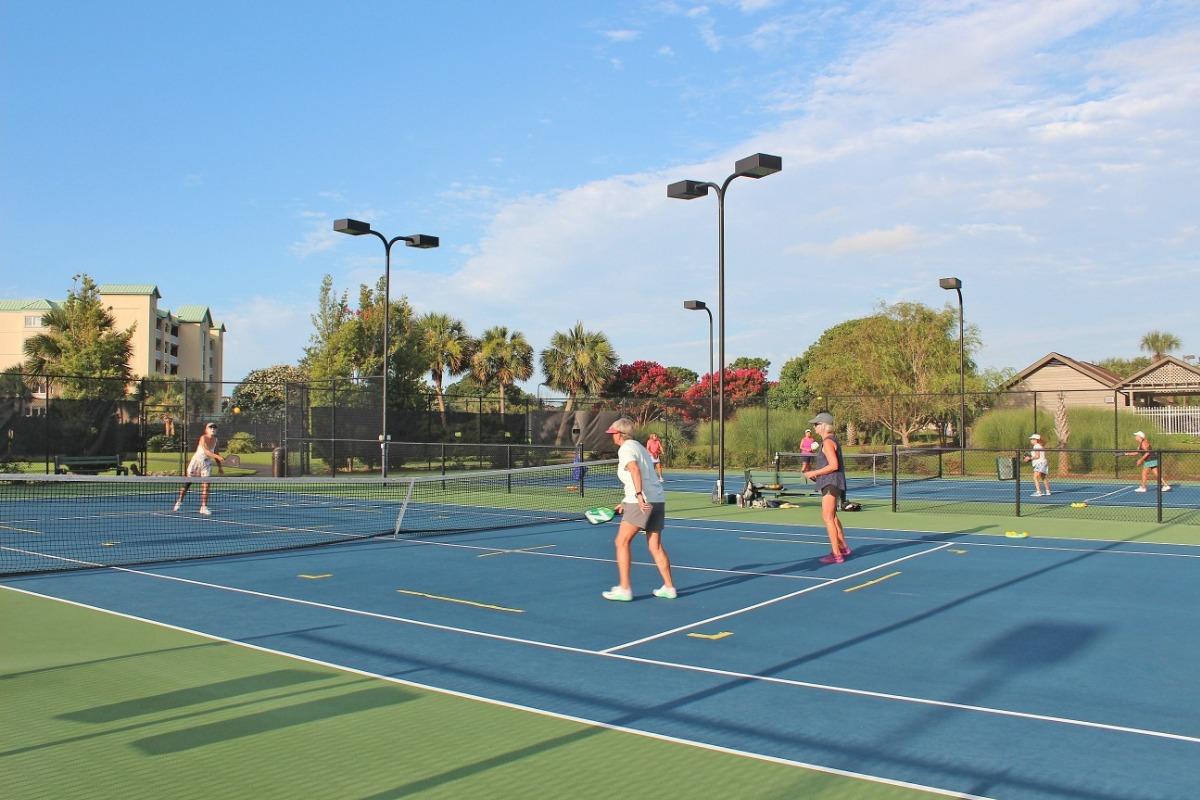 Learn the Pickleball Terms - Dink Responsibly and Don't Get Smashed!