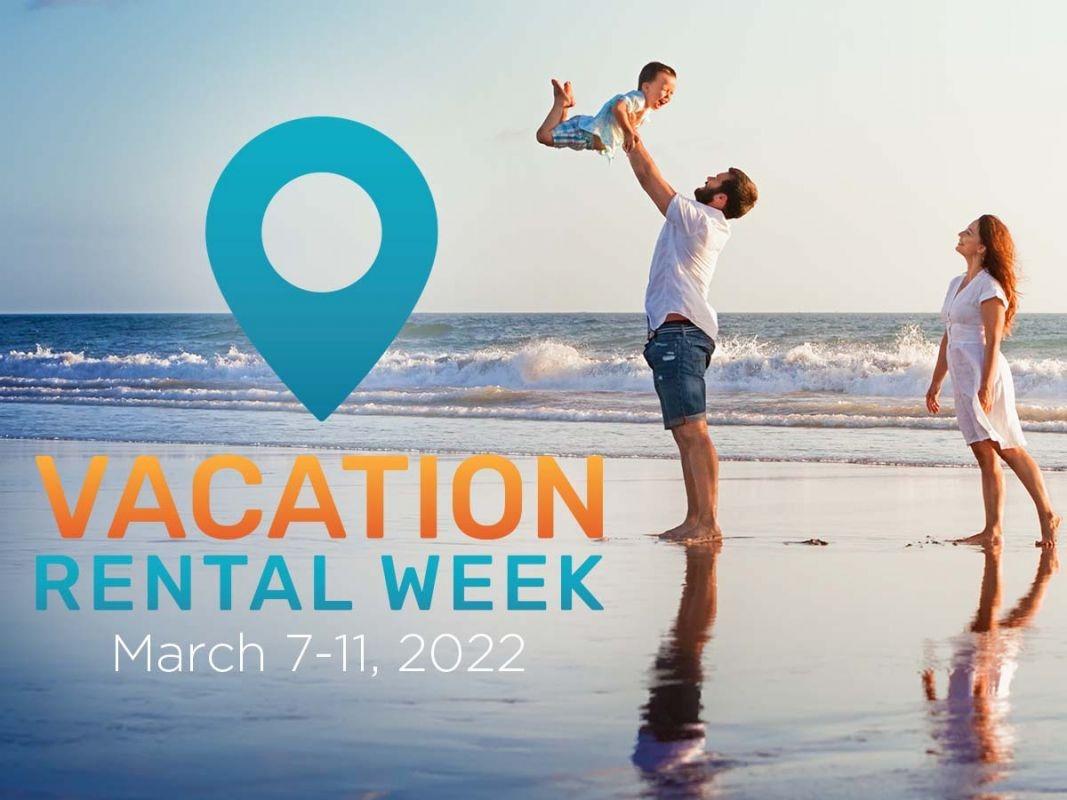 The Dieter Company provides professionally managed vacation properties, and we are excited to participate in the 3rd Annual Vacation Rental Week. It is a chance to show the value of our management services to owners and the benefits to guests staying with us.
Benefits to our Guests
As an alternative to staying in a hotel, booking your vacation in one of our rental homes or condos gives you more space, privacy and a more memorable vacation experience. Some of our homes are large enough to accommodate multi-family groups. Enjoy time with your friends and family relaxing outside on a screened porch in a rocking chair and the sound of the ocean in the background. Create your ideal vacation. Cook your family meals in fully equipped kitchens. Enjoy fresh shrimp, crabs and fish from local seafood markets and locally grown vegetables from our veggie stands. Or take in an evening of fun and fine dining at one of the many area restaurants and cafes. Our friendly staff is always ready to give you information and recommendations on restaurants and things to do in the area. Book directly with The Dieter Company for your next Hammock Coast vacation.
Value for our Owners
Trusting your property to our professional staff for vacation rentals is an easy way to turn your property into an asset yet be able to vacation at the beach any time you would like. We market your property with HDR photos and 3D tours on our website and travel sites such as VRBO, Homeaway, TripAdvisor, and others. We handle the cleaning, report maintenance issues to you, We handle bookings, collect deposits and balances, rental agreements, trip insurance, and every other detail involved in rental properties so that you don't have to. You can simply keep up with your property through our owner portal on the website, and let us handle the rest. Learn more about our Pawleys Island and Litchfield Beach rental management program.
Search Vacation Rentals at the Pawleys Island & Litchfield Beaches
Book online, or call us to reserve your vacation. We have homes, condos and villas oceanfront, creek and marsh front, and everything in between. Weekly rates available in the summer and short stays in the off season. Or spend the winter in one of our monthly rentals. We have annual rentals available, too.
We Look Forward to Seeing You at the Beach!